Today I will be discussing why is a cordless vacuum better. One good example of a cordless vacuum is a stick vacuum cleaner.
While in manufacturing sites, it is even referred to as a vacuum stick.
This is one type of vacuum cleaner that has become very popular. This is especially true for modern homes that lack space for a storage area.
So, let's find out the reasons why!
Why Is A Cordless Vacuum Better?
A cordless vacuum cleaner is better due to its compactness and portability. Usually, come in the form of a STICK VACUUM. It can be stored easily since it only occupies a small space. Cordless vacuums are multi-functional. They can be used for multiple applications, one good example is an alternative handheld CAR VACUUM cleaner.
1. Portable and Convenient to Use
This is one of the main reasons why a cordless vacuum is better and is becoming popular.
The absence of the AC cord makes the cordless vacuum cleaners easier to use.
The usual problem encountered using a wired vacuum is that the extended cord can easily get entangled during vacuuming.
And with the advancement of technology, new vacuum designs have improved suction power even with smaller motors.
Moreover, cordless vacuums are lightweight, especially the newer designs because of the latest technology making their parts lighter as well as more durable.
While working as a Quality Inspector for a European company, I have checked different models, especially the cordless stick vacuum cleaners that can stand on their own.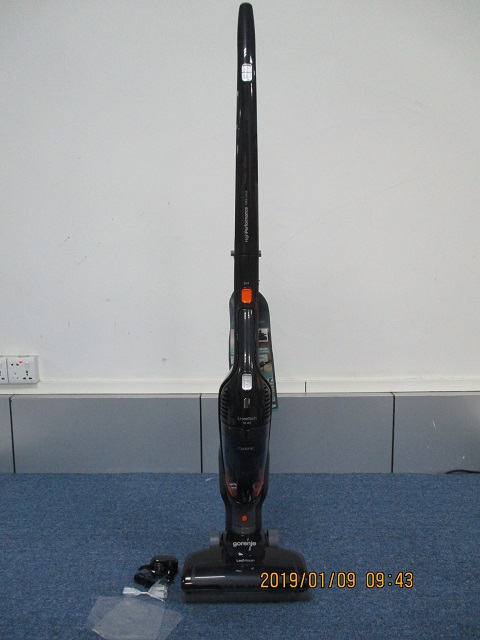 The image above is a sample of a cordless stick vacuum cleaner that can stand on its own and some designs have foldable handles.
While in my last job as a product expert for home appliances, we developed another type of cordless stick vacuum cleaner for our Asian clients.
See below sample image of a stick vacuum cleaner.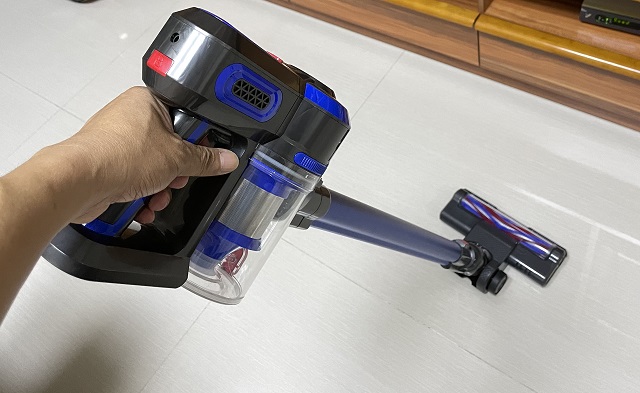 Some stick vacuum designs don't stand on their own unless it is supported or resting on something. This type of stick vacuum comes with an accessory (a mounting bracket) that can be installed on the wall for storage and organizing.
2. Easy Storage That Requires Minimal Space
Cordless vacuum cleaners have been highly in demand, especially in modern home settings such as high-rise residential buildings where every square inch of the space has to be utilized.
And because of its compact design, it can be stored in many ways.
As I mentioned earlier, there are some designs of cordless stick vacuums that can stand on their own. And normally, it has a foldable handle like the image below, thus, making storage even more optimized.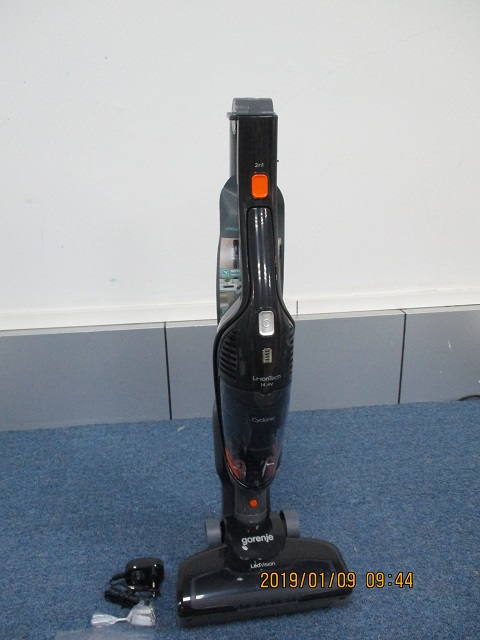 You can either just leave it standing in the corner, or you can easily slide it into a storage rack after folding.
While for another type of stick vacuum, it comes with an accessory as I have pointed out (a wall mounting bracket).
All you have to do is to install it into the wall according to the installation instruction, and you have your dedicated storage place.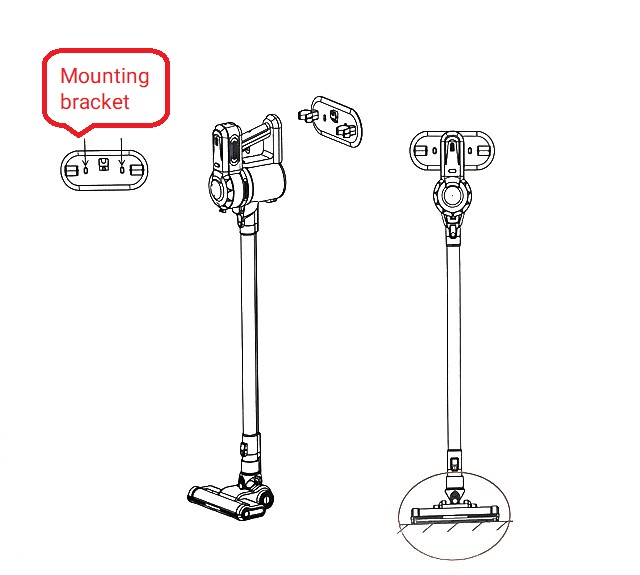 The above illustration is an example of the correct installation of the storage bracket of a stick vacuum (the floor brush should be properly touching the ground).
3. Multi-functional
Most cordless vacuum cleaner designs are multi-function.
In some designs, the part that houses the motor and the dust collector is detachable.
Therefore, it can also be freely used until the rechargeable Li-ION battery runs out of power.
Then, you can recharge it again using the supplied AC power adapter.
Besides its main function which is to clean the floor (e.g., ceramic tiles, parquet, carpet, etc). It can also be utilized to clean your car seats and dashboards, your upholstery, cabinets, computer keypads, and many others.
… by using a crevice tool (especially effective will be a crevice tool with a brush on the tip).
Below is an image of the detached handheld part of the stick vacuum cleaner (that stands on its own). It houses the motor and the rechargeable battery. It also integrates with the dust collector. In this form, it can easily be utilized as a car vacuum cleaner, etc.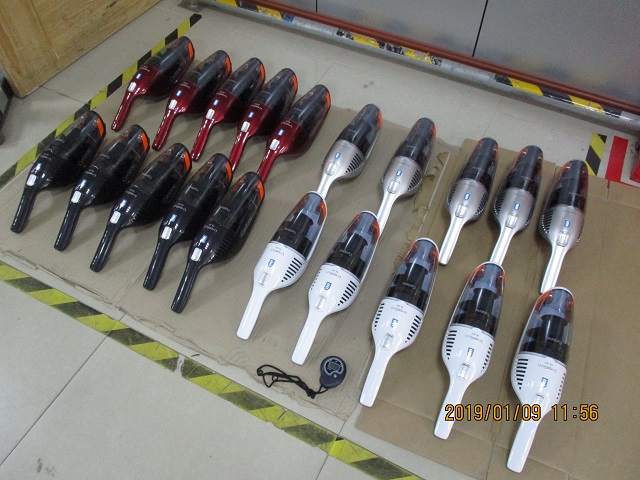 While the below image is the handheld part of another type of stick vacuum cleaner.
By replacing the longer aluminum tube with a crevice tool, you can conveniently use it for other applications, as I have stated above.
See a related article wherein vacuum cleaners were also discussed: What is Small Domestic Appliances
Final Thoughts
I have explained the three best reasons why a cordless vacuum is better.
Again they are the following:
Portable and Convenient to Use
Easy Storage That Requires Minimal Space
Cordless vacuum cleaners have become popular and are highly utilized in modern-day households.
Such as in high-rise residential units and or condominiums where space is always a concern.
Besides, many vacuum manufacturers have their designs featuring stronger suction power. That would allow cordless vacuums to clean even thicker carpets… thanks to the latest technology.
While it is true that cordless vacuums are a bit pricier than the conventional type of vacuum cleaners.
Nevertheless, you will get your money's worth with the convenience a cordless vacuum provides.
So there you have it folks, thank you for reading. If you find this article helpful, or you have some questions or suggestions, please leave a comment below. I will answer them as soon as I can to the best of my knowledge.