In this article, I will explain what is a gas hob and how it works.
A gas hob is one of the earliest types of cooktops. In the early days, it is commonly known as a gas stove. Some may disagree that a gas hob and a gas stove are not the same, but in reality, they are.
So, join me as we try to uncover and understand more about gas hob and its functions.
What is a Gas Hob
A gas hob is a cooking device that uses gas (e.g. LPG, Natural Gas, etc) as the main source in producing heat or energy in the form of flame onto the gas burners.
The gas hob also needs a power source to activate the ignition device, which can be fulfilled using an electrical power source or a battery.
And as I mentioned earlier, a gas hob in its early form is commonly called a gas stove.
Like any other product, as it matures and more designs are developed to suit the changing time and needs, thus, a new term is also being adopted to align with the market demand.
Major Components of Gas Hob
Below are the main parts of a gas hob.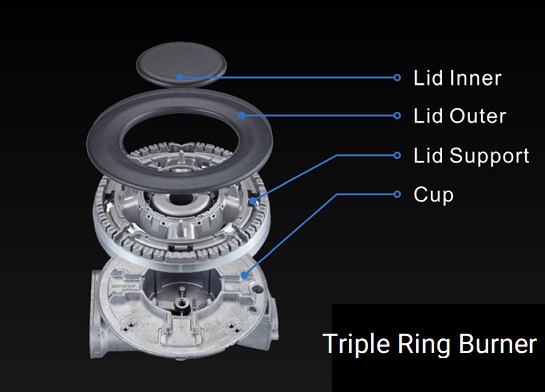 Triple Ring Burner
A gas burner has many different types according to design and thermal capacity.
This is an example of a Triple flame burner. Triple ring burners has the highest thermal power
The main materials are aluminum and brass.
---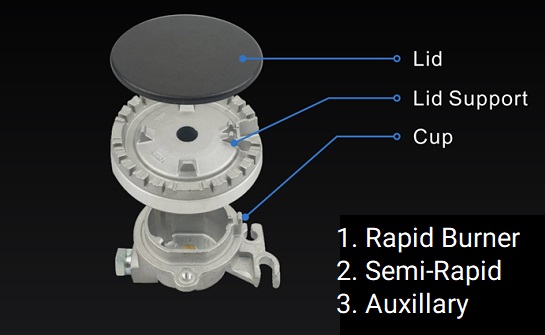 Rapid, Semi-rapid, and Auxillary Burners
Rapid Burner – is bigger and has a higher thermal power compared than semi-rapid and auxillary.
Semi-Rapid Burner – is smaller than Rapid burner but bigger and has higher thermal power than Auxillary.
Auxillary Burner – is the smallest burner and has the lowest thermal power. Normally used for heating water.
The main materials are aluminum and brass.
---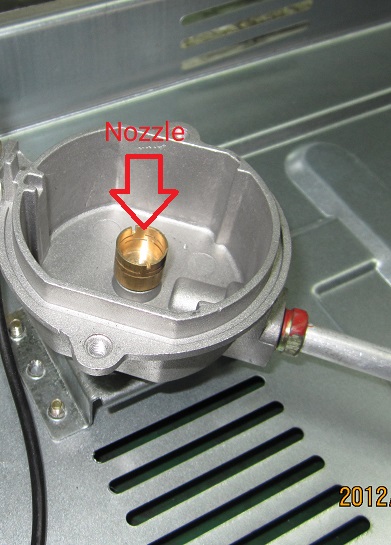 Nozzle
A nozzle is where the gas exits.
There are many kinds of nozzle designs depending on application and country of destination.
Different countries have different styles of cooking. Therefore, during development, it is considered by manufacturers what nozzle to implement.
Nozzles for LPG type of gas hobs have different sizes than those for Natural gas.
The nozzle's main material is made of brass.
---
Spark pin
A spark pin is responsible for creating a spark to ignite the burner.
There are different kinds of spark pins, some have a metal jacket to prevent them from getting damaged due to pressure.
The spark pin's main material is ceramic.
---
Thermocouple
A Thermocouple is a safety device that sends a signal to close the valve when there is a flame failure.
So even if the control knob is at the open position the FFSD of the valve should work. Thus preventing the gas from coming out or leaking through the burners that could result to fire accidents.
Note: In case of a flame failure, do not ignite the gas hob right away. Check for any unwanted smell- if there's obvious gas smell don't reignite the gas hob immediately. Wait for the gas leak to subside or clear before reigniting your gas hob.
---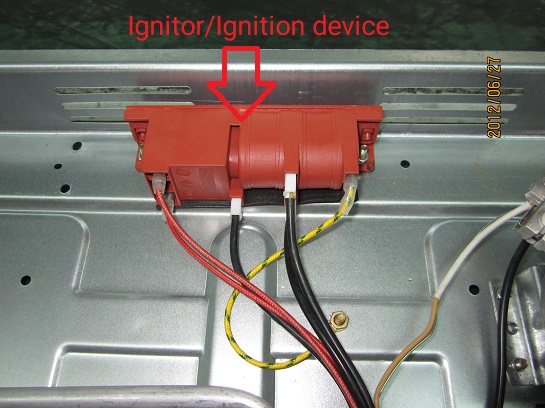 Ignition Device
An ignition device is responsible for producing high-voltage electricity sent to the spark pin to produce a spark for ignition.
The power source to activate the igniter could be either electricity or a battery.
---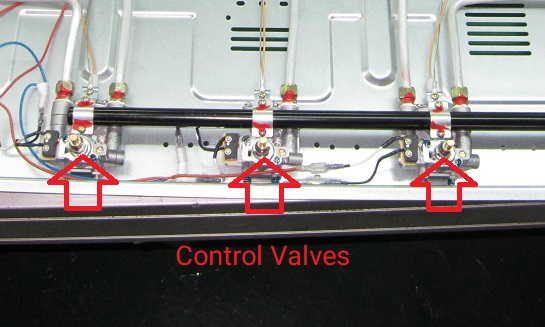 Control Valve
A control valve is responsible for turning ON and OFF the flame as well as adjusting the flame from big to small flame (please see figure on how a gas hob work)
The source of ignition could be either electricity or a battery.
---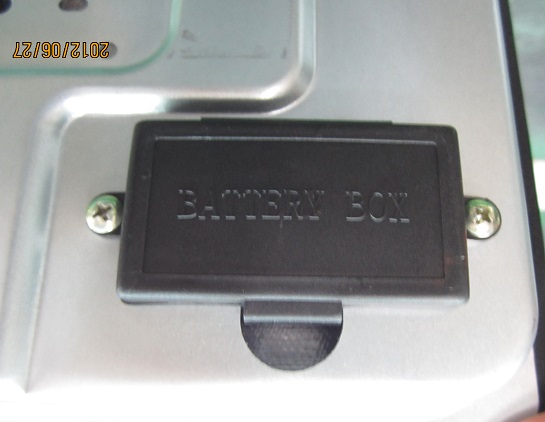 Power Source
As I have pointed out earlier, a gas hob needs a power source to activate the ignition device.
Some designs use the battery as a power source just like shown in this sample image, but many designs use electricity as a power source as well.
---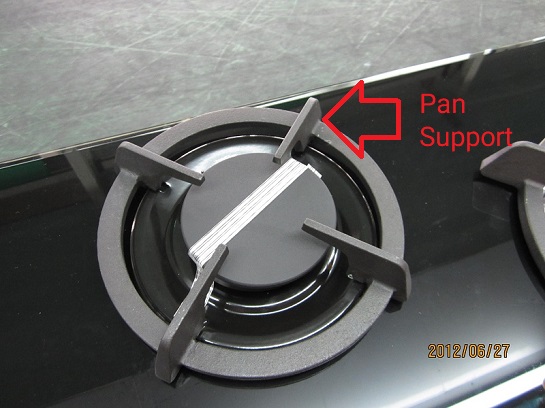 Pan Support
Pan support is the one responsible for holding your cookware atop the flame.
Designs vary accordingly (i.e. round, square) and the common material for pan support is cast iron while there's a cheaper enameled type.
Some manufacturers may even provide optional WOK support.
---
Drip Tray
Drip tray is to prevent liquid or other substance from entering the burner.
Drip tray designs vary accordingly (i.e. round, square) and the most common materials used are coated metal as well as stainless steel.
---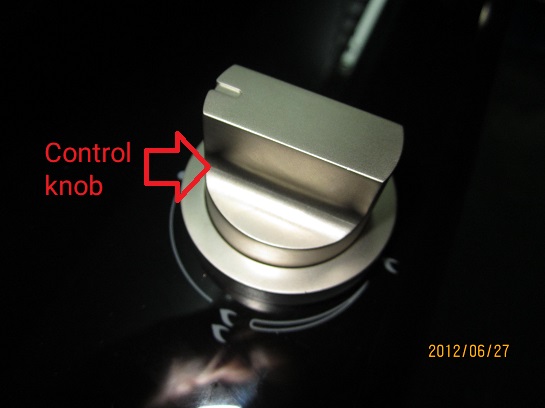 Control Knob
The control knob comes in many different designs and forms.
This part is important as it has to be integrated into the control valves. Knobs should be properly fixed and not easily detached.
---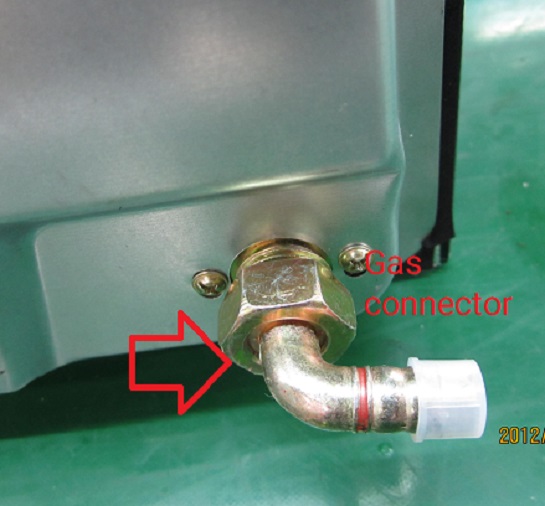 Gas elbow connector
The gas elbow connector is where the gas source is connected.
It is important to note that this part must be tightly locked to prevent gas leakage.
Also need to ensure that the gas connector diameter is correct.
---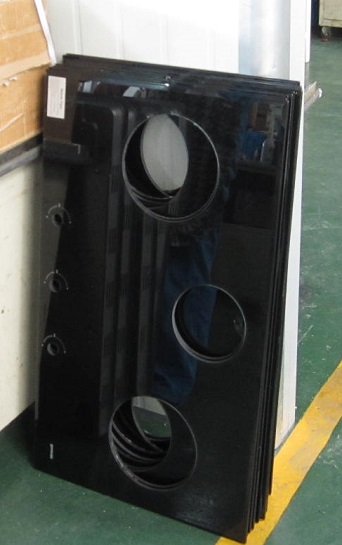 Gas Hob Panel
The hob panel comes in different forms and designs depending on how many burners a gas hob has.
The most popular hob panels are tempered glass (as shown in this sample), and stainless steel and some even use or declare the use of ceramic glass.
---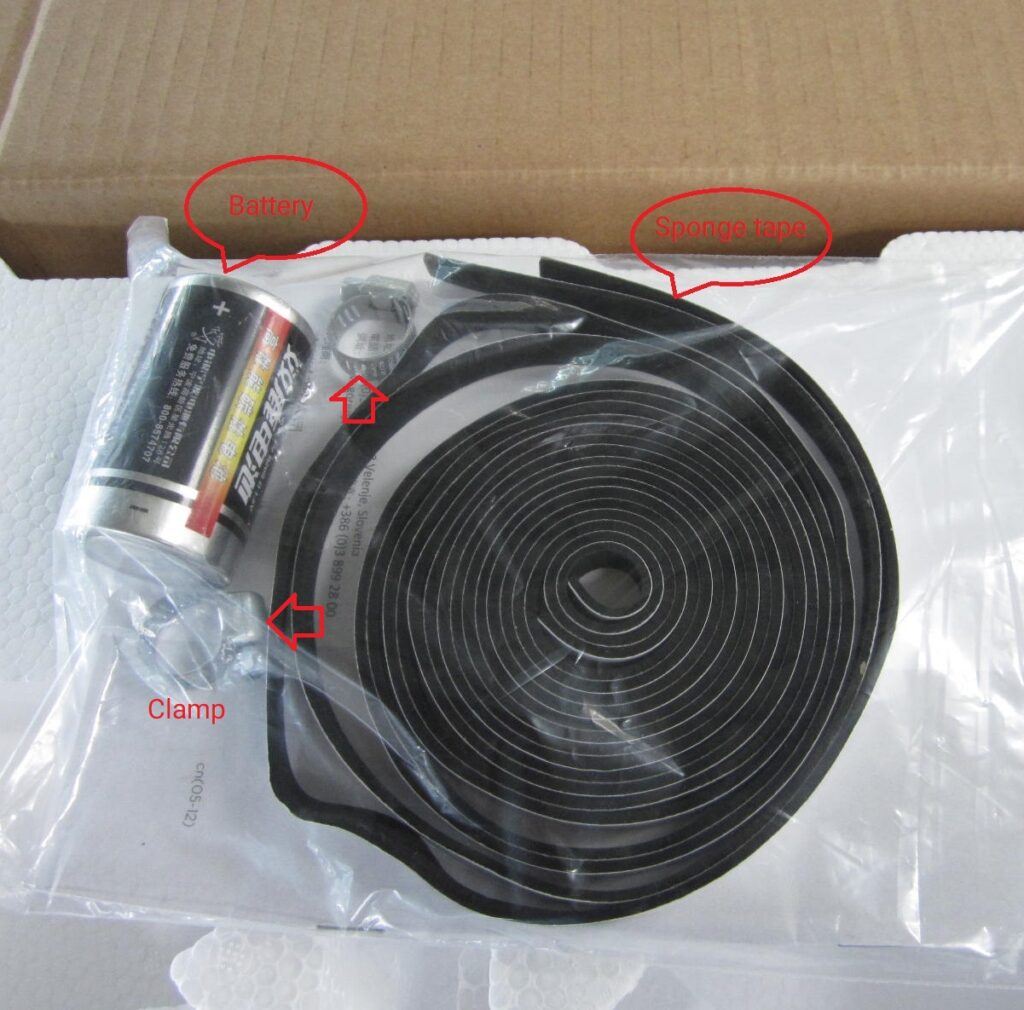 Gas Hob Accessories
These are the common accessories for standard battery-operated ignition gas hob.
Battery – needed to drive the igniter for spark pin ignition. (Note: if gas hob design utilizes electricity as its ignition system then battery will not be supplied).
Sponge tape – put under the edge of the hob's panel, used for sealing between the counter and cooktop. In some cases, it could be a silicon or rubber type.
Clamps – are used to tighten the grip between the gas hose and the gas pipe and gas connector.
Designing a gas hob, a manufacturer has to consider the different styles of cooking on its targeted market. A gas hob designed for European or American customers may not be suitable for Asian clients.
---
Types of Gas Hob
There are many different kinds of gas hobs and they vary according to design, as I have mentioned in my previous article about What is Major Domestic Appliances.
In my working career, I saw three types or categories of gas hobs, they are:
– Built-in Gas Hob
This type of gas hob is the most popular nowadays, especially in modern high-rise buildings and the gas supply is centralized (normally a town gas or natural gas).
They came in many different shapes and forms, some designs could have just one burner while other models can have up to five burners (as shown in the below example).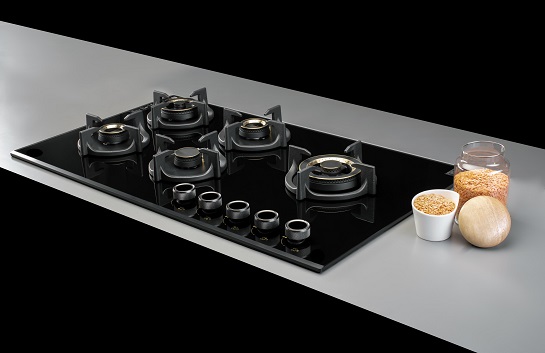 Some new models now already have hybrid designs which incorporate a gas burner with induction, infrared, and hotplate to name a few.
Most popular built-in gas hobs are primarily made of glass panels as well as stainless steel.
– Freestanding Gas Hob/Stove
These are gas stoves or gas hobs with a double burner or single burner. As I have explained, in the early days the term used for the gas cooker is gas stove.
Old homes and residential buildings in some urban areas are still using this type of cooking device.
– Gas Range/Stove
This is another type of gas stove or most popularly known as Range Cooker. But it is also considered or called gas stove or another form of gas hob.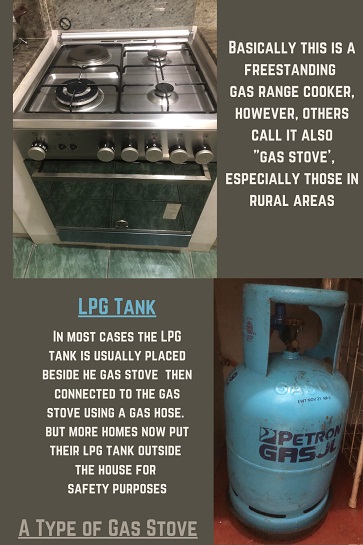 The range cooker does have an oven at the bottom, and the above example has three gas burners and one hotplate.
---
How does a Gas Hob Work
Based on my understanding below is the basic workflow of a gas hob.
As illustrated in the above diagram, for a gas hob to work it must have the following:
Power source for ignition

It can be supplied either by a battery or AC power
Gas source

A gas supply is needed for the gas hob to produce flame
Common gas source are LPG and Natural gas
Control/Valve

The valve is where you activate the gas to flow and start the ignition by turning it ON and turning the valve OFF to cut off the flame.
Controls the intensity of the flame
Shut off when there is a flame failure to prevent gas flow
Ignition Device

By turning the valve ON the ignition device will be activated
Igniter will enduce high-voltage electricity to spark pin
Spark Pin

Spark pin delivers the spark that is needed to ignite the burner and to produce flame
Thermocouple

A thermocouple is a sensor that when there is a flame failure (flame goes off) and the control is left open, the valve will shut-off (close) at a corresponding time to prevent further gas leak
Gas Burner

A gas burner is where the flame are induced
As I earlier indicated there are different types of gas burner (e.g. Triple ring, Rapid, Semi-rapid, Auxillary)
Gas burner's thermal power will depened on the gas hob's design and suited cooking application
Are Gas Hob Safe?
Yes, gas hobs are safe if you use them according to their intended purpose and follow all the safety instructions stated in the instruction and installation manuals.
Moreover, during gas hob's development cycle, a manufacturer is required to build it according to the harmonized industry-standard… for one obvious reason – to make the product safe for end-users.
Besides, there are the statutory and local regulatory standards that need to be followed, thus making sure that products are safe to use.
Additionally, a gas hob or any product for that matter must pass the certification requirements of each destination country. Thus, it has to be verified and tested by an independent laboratory before the product can even be started to be mass-produced.
Final Thoughts
We have defined what is a gas hob and have identified how gas hob work.
And as I have also mentioned, a gas hob and gas stove are basically the same… it is just the term used because of the way they are built or constructed as they adapt to the changing time (innovation) and market demand.
But as I have reiterated that they are the same because they use "GAS" as the main source in producing energy in form of a flame.
So, there you have it, folks, once again thank you for reading. If you find this article helpful or you have some questions or suggestions please leave a comment. I will try to answer them to the best of my knowledge.